Liner-and-Lashes Makeup Challenge: Day 10
Day 10. If you were given $100 to spend on makeup, what would you spend it on? List products and their prices.  Final day of challenge!
If I had $100 I had to spend on makeup, I would probably get some stuff that has been on my ebay watch list for a while.  
L'Oreal Infallible eyeshadows-I have especially been on the hunt for the "It's Gold or Nothing at All" LE shadows from this summer (Pink Sapphire, Gold Imperial, & Gleaming Bronze).  I have had no luck in any of my local stores :(  I would estimate these at about $12 a piece on ebay since they are so hard to find.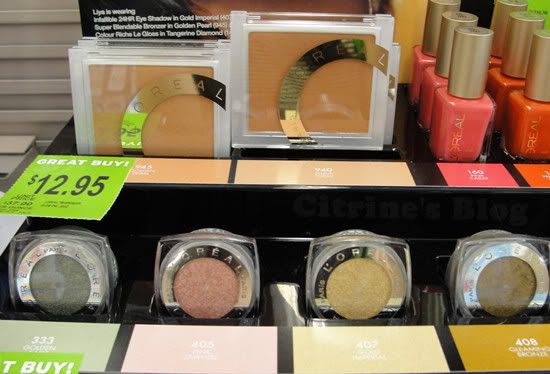 Image from Citrine's Blog.
Sally Hansen Nail Prisms in Amber Ruby (approx $13) and Diamond (approx $20).

OPI Katy Perry Collection Teenage Dream (approx. $12)

Hard Candy Beetle (approx. $5)
Image from Lacquer Me Silly.
Black Radiance Fine Line Liquid Eyeliner (approx. $3)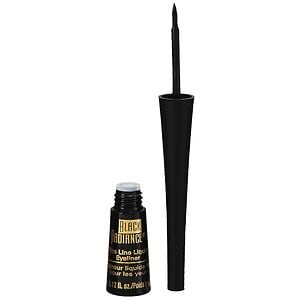 88 Metal Mania Eyeshadow Palette ($11 on ebay, more on coastalscents)
Image from Chic Profile.  You can see swatches there, too!